Monthly Sock Club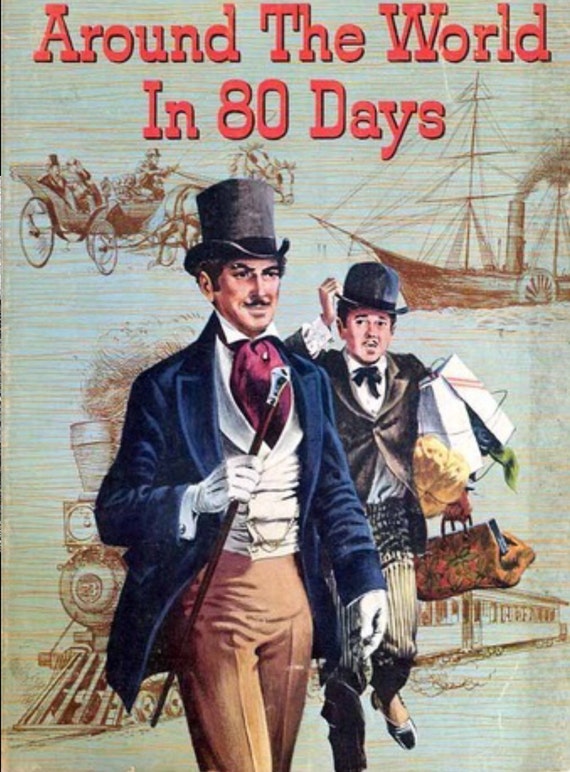 For the last 4 months I have been participating in a monthly sock club. Now my sock knitting history is quite poor. I like the idea of knitting socks and I know how to do it, but once I have completed 1 sock I totally lose interest in knitting the second one. So I have a box full of incompleted sock projects. Despite this bad habit of mine I decided to embark on the the journey with Jules Verne.
Month 1 London
The sock club is created by Rosemary Davis, who is a spinner, knitter and yarn dyer. She has an online Etsy shop which is where I found
Around the World In 80 Days sock club.
Each month you receive a skein of hand dyed yarn that ties in with Phileas Fogg's journey. There will be a pattern from a Ravelry designer. A mini skein that will be used to create a pair of totem pole socks, some stitch markers that match the counrty Philieas is visiting and 1 or 2 small gifts for example, a notebook, a bag, something edible or some tea.
Everything comes beautifully wrapped with little sachets of lavender to keep the moths away.
Month 2 Suez Canal
So far I have yet to complete my first pair BUT, I am working on the second sock, so that is a huge achievement for me.
!st sock completed!
Month 3 Desert
This months box arrived on Saturday so I don't want to post any pictures yet as it would spoil the surprise for overseas customers.
The boxes are always put together well and I think are great value for money as hand dyed yarn is expensive. Hopefully in the next year I will have a post all about the completed socks!